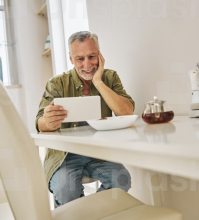 If you're over the age of 50 and ready to date again, it can be intimidating. It's been a long time since you were last single, and the dating landscape has changed significantly since then. But with the right knowledge and attitude, you can navigate this new dating world with ease. Here are some tips for getting back out there when you're over 50 years old.

Be Open Minded
When dating over 50, it can be easy to get stuck in your ways or become overly picky. However, being open-minded is key to having a successful experience. Try not to limit yourself by age range or other factors that don't really matter in the long run. Go on dates with people who may seem different than what you'd normally go for; you never know who could surprise you!
Know What You Want
It's important to know what kind of relationship (if any) you want when dating over 50. Are you looking for something casual? Or are you interested in settling down with someone? Maybe even just companionship? Once you know what kind of relationship is right for you at this stage in life, it will make finding that person much easier.
Make Safety a Priority
Safety should always be top priority when meeting people from online sources such as dating apps or websites. Make sure to meet up with someone at a public place such as a coffee shop or bar where there will be lots of people around, and let a friend or family member know where and when you are meeting up. Additionally, never give out too much personal information until after multiple dates together—in fact, err on the side of caution and keep sensitive details private until after several months of seeing each other regularly.
Conclusion:
Dating over 50 doesn't have to be daunting if you know how to approach it with an open mind. It's all about being honest about your goals and taking steps to ensure your safety while meeting new people along the way. With these tips in mind, now is the perfect time to take that first step towards finding love again! Good luck!