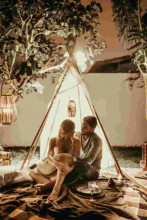 Once you've found your first date on Mature Love, you might be feeling a little nervous about getting back onto the dating scene. It might have been a while since you last went on a date, and you will want to really impress that special someone. Here are a few first date ideas that will help you get to know each other, and will make a lasting impression.
Wine tasting
A wine tasting session can be the perfect date for wine connoisseurs or anyone who likes a fine wine. You can get to know each other more while learning something, and doing a group activity will help you relax around each other. Afterwards, you can take your new found knowledge and head for a meal together, and select the perfect wine to accompany it.
Visit a stately home
Visiting a stately home or castle is a great way to spend the way together. You can wander around the halls of the building, admire the artwork and décor, all the while getting to know each other. Wander through the gardens, have a spot of tea together, and afterwards you'll have lots of lovely memories with a beautiful home as the backdrop.
Pub quiz
If you prefer something a little more down to earth, a pub quiz might be more up your street. It will give you a great opportunity to get to know your date's strengths and weaknesses, and it will be fun seeing how many questions you get right. Who knows, you might even win!
Hire a classic car for the day
Perhaps the most memorable experience on the list! Hire a car to take you back to your heyday, or get a car that you've always wanted to drive but haven't had the chance to before. Cruise around in style together and explore a new part of the world you've never been to before.
Before you know it, you'll be planning your next date!